In Ear Monitor and Custom Earphones
Technology and customization for high quality sound
Earfonik builds custom In Ear Monitors and Headphones with Micro Balanced Armature driver's technology. The micro Balanced Armature drivers are the only technology specifically developed to allow designing and implementing integrated multi-way crossover within the In Ear Monitor.  MBA technology creates excellent sound and an extended and balanced frequency response.
To maximize the acoustic performance and safety of your hearing over time it is necessary to build a system that perfectly isolates from external noise. Our experience and studies in the audio field led us to build custom In Ear Monitor perfectly adapted to the ears providing an isolation of more than 26dB.
Our products have been developed with sound engineers to obtain:
- high definition sound over all frequencies;
- balanced and extended performances.
Many musicians on stage and in studio use Earfonik In Ear Monitor.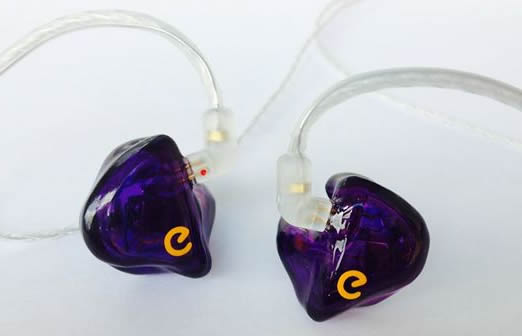 New IEM3eV Soft Shell
Innovative technical features:
- Soft shell: the material of the shell is soft for improved comfort, better fit and insulation;
-Evolution of IEM3V model: higher definition and extension of the high frequencies, maintaining high quality and definition of the lows.